About us
Helping you create the practice and lifestyle you've always wanted – in a way that works for you!
You're more than a number to us.
We take our time to get to know you on both a personal and professional level. We don't tell you what to do, we teach you how to bring your vision to life on your terms. Watch the video below to hear from our team.
It's not all about profits. . .
We believe that incorporating personal development and mindfulness into our programs is what helps prevent burnout, and bring docs back to that place of loving what they do.
MISSION: We help Chiropractors create a profitable practice and plan for the future so they can return to doing what they love.
VISION: Our vision is to ensure every Chiropractor has access to the tools and resources they need to create the practice and lifestyle of their dreams.
CORE VALUES:
Innovation prevents stagnation

Imagination overcomes challenges

Perception provides insight to see the road ahead
Dr. Michael Perusich
"Chief Experience Officer"
Michael has been consulting for more than 30 years. His vast experience encompasses many sectors including management, marketing, human resources and finance. As an entrepreneur, Michael has owned and operated businesses both in the finance and healthcare industries. Michael has operated several successful chiropractic and multi-disciplinary clinics, and was featured in Chiropractic Economics for his success in chiropractic sports therapy and rehab. After graduating Cum Laude from Cleveland Chiropractic college, he has been consulting with Chiropractors for many years working with some of the biggest clinics in the country.
In addition to being recognized as one of the top chiropractic business consultants, Michael is also a nationally known speaker and author. His work has been featured on Google Podcasts, Dynamic Chiropractic, Apple Podcasts, Spotify, Chiropractic Economics, and even on television. He has also been featured as a keynote speaker at many chiropractic events around the country and is a certified John Maxwell coach and speaker. Michael has also served on the board of the Cleveland Chiropractic Alumni Board and holds several committee positions within the ACA, including ACA-PCA.
Dr. Perusich is also publishing a new book, "Adjusted Insights: A Unique Vision on the Business of Chiropractic," which will be released soon.
Michael is also the proud father of one daughter. She is currently studying Marketing and graduates soon. She is someday expected to change the world.
Marisa Mateja
"Chief Opportunities Officer and CA Ninja"
Marisa serves as our COO, which simply means…she does everything! In addition to holding degree in Business Administration, Marisa has more than 20 years of experience in medical office management, insurance billing, electronic health records management, human resources, and staff training and motivation. As a Kats Consultants member, Marisa will be your lead advisor to assist you with staff training, event registration, product ordering and any other client service needs you may have. Marisa is the "at your fingertips authority" for help with many of your practice management needs.
Marisa is married to Eric and they have two kids. Her daughter is currently studying for a degree in marketing and animal science, and her son is attending his first year in college and sharpening his skills on the golf course. They are also the proud parents of two beautiful, spoiled, and very large dogs.
Dr. Troy Fox
"Chief Yoda of Motivation"
Troy, having started his career in education, is well-versed as a teacher and mentor. As a Chiropractic Physician, he has helped chiropractor entrepreneurs achieve practice success since the inception of his first practice in 1996. Since then, he has been involved in the successful business operations of many different industries including chiropractic, oil and gas, and real estate. As a result, Troy offers powerful personalized insight into clinic success, as well as the tools to evaluate your clinic for service and leadership gaps that may inhibit your practice growth.
Troy is married to Bridget, and they have two boys that are very involved in tennis. When Troy isn't jumping over the net at the boys' matches, you'll find him on the golf course or relaxing by the pool.
Dr. Kelly Fredricks
"The Entrepreneur Evangelist"
With 10 years of highly successful practice experience, Dr. Kelly Fredricks has become a force of knowledge and skill for women in the Chiropractic profession. With a passion for kids and expectant mothers, Kelly has successfully built one of the largest pediatric and women's health-based practices in Florida.
Dr. Kelly earned a Bachelor's degree in business and marketing from Marycrest International University in Davenport, IA, where she was also a collegiate athlete. Kelly is a graduate of Palmer College of Chiropractic - Florida, and holds certifications from CACCP, ICPA, Webster Technique, and the prestigious Pediatric Experience granting her the Certificate of Proficiency in Pediatric and Family Chiropractic
Being a parent herself, she understands the challenges of balancing both motherhood and entrepreneurship. As such, she enjoys giving back to the profession by coaching doctors to find success alongside work-life balance.
Kelly is married to Ben who is also a successful entrepreneur. They have a very active 8 year old daughter named Stella who keeps her parents busy. When Kelly and Ben aren't busy running multiple businesses, they enjoy traveling, going to concerts and golfing as a family.
Dr. Alex Kallio
"Director of Confidence"
Dr. Alex Kallio brings 24 years of outstanding clinical practice experience to Kats Consultants having started multiple highly successful clinics from scratch in different states over his tenure in the profession, as well as coaching other doctors to success. His blend of clinical experience combined with real world business acumen has created one of the most awarded clinics in Nebraska.
In addition to expert Chiropractic care, Dr. Alex is also a certified Advanced Movement Specialist and is Dry Needle Level I certified. Combining these techniques with Chiropractic has led athletes from the professional levels to the littlest athletes to seek care from his clinic team. Not just focusing on athletes, his practice model also incorporates a wide range of care plans serving patients of all ages. With their "Disney Level" patient-centered service, Dr. Alex's clinics enjoy a high capacity retention-based approach that serves patients for a wide range of conditions from pain relief to overall health and wellness.
Alex is married to Jennifer; a highly successful dentist and Design Thinking Instructor for UNMC. The Dr's Kallio stay busy outside of work running their 3 daughters to swim, theater, dance and the myriad of other activities in which they are involved. In what little spare time they have, Disney is a family favorite getaway - even without the kids!
McKenna Perusich and Morgan Mateja
"Brand Warriors "
Both women have just completed their Bachelor's Degrees in Business and Digital Marketing and assist in all aspects of Kats Consultants Marketing.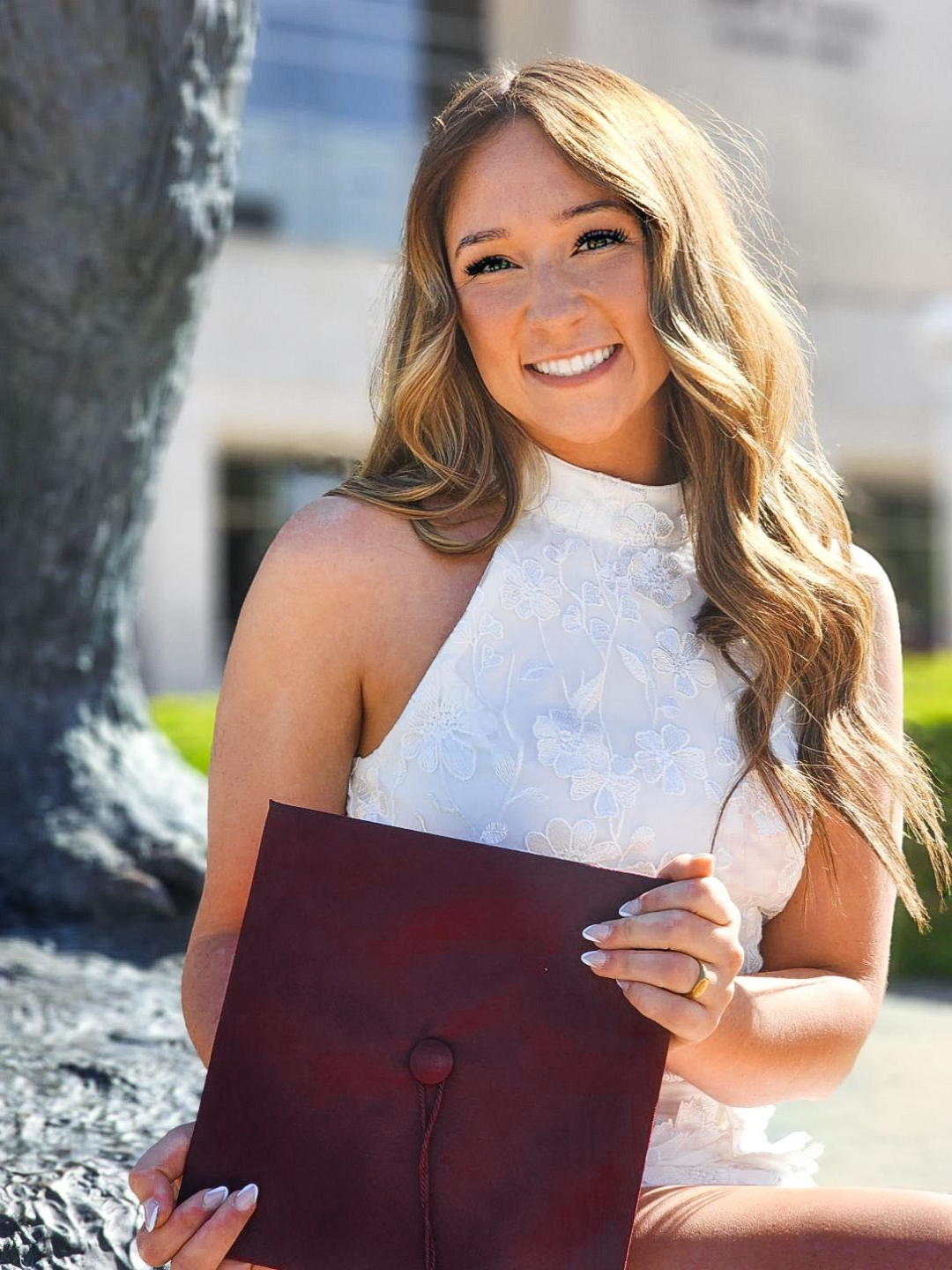 "Kats has helped me develop a better and more profitable business model which has also given me my life back. "
- Dr. A
"Kats always keeps me on my game and helps me manage my business. I couldn't be as successful as I am in my practice without them."
- Dr. F
"Thanks to Kats Consultants, we just had our best month ever and we're on track to collect nearly $1 million this year! "
- Dr. K
History of KATS Consultants
Our Story as told by Dr. Michael Perusich
"I first met David Kats at one of his speaking engagements in 1998. I had just started my last year in Chiropractic school and David had me on the edge of my seat while he was speaking about practice management. When he finished his talk, I knew I had to meet him. Like a star-struck groupie, I rushed the stage to introduce myself telling him, "Someday I'd like to be up there speaking with you." Little did we know at the time how true this would be.
David and I became fast friends and began working together over the next few years as my wife and I became coaches and speakers for his consulting business, while building one of the largest practices in the Midwest. A few years later, Dave sold that company and we started BackBone Consulting. Then in 2015 I noticed that David had started a new firm, so I contacted him to send my congratulations. Later that year, we decided to join forces again and merged our two companies together to become Kats Consultants and Marisa and I took over the management of the company. Dave really liked the new and innovative approach we had implemented, so I became the CEO of Kats in 2017 taking the lead in the direction of the company.
In 2019 it became apparent that we needed to bring on additional consultants. We were fortunate to tap into Dr. Troy Fox and Dr. Patrick Hammond. Both doctors were hugely successful in practice as well as long time friends, so I knew they were a perfect fit for our clients. We now had a great team dedicated to leading Chiropractic Physicians to real success and wealth building.
In 2021, Dave announced his retirement noting at the time, "You (Michael) have taken this company and our members to a level of success far beyond what I could have done." To celebrate his years of service to Chiropractors, in 2022, Dr. Kats became the first recipient of the KC Lifetime Achievement Award recognizing selfless dedication to the profession.
Stay tuned – our story continues to unfold…"
"We're proud to carry on the tradition of honest and innovative Chiropractic business principles on which so many in the profession have built very successful practices." - Dr. Michael Perusich
Free Gift!
Looking for a simple way to get started right now?
We've put together easy ways to move toward a cash practice! If the curiosity is killing you, fill out the form now to get your PDF now.
You're safe with me. I'll never spam you or sell your contact info.